Newsletter of the Athenaeum of Mairena
Marina Castillo concert "Rag dolls"

October 25, 2019 @ 9:00 pm to 10:30 pm in Sala Rolando


Marina Castillo is a singer and songwriter from Extremadura who lives in Alcalá de Guadaira (Seville). His dream is to sing and share his creations. He has launched a musical project that will soon see the light: Rag dolls . In it, Marina collects years of composition, memories, struggles, moments. He interprets his own compositions wrapped by a large rock band.

Components:
Marina Castillo, voice and guitar
Israel Guerra, electric guitar
Rubén García, electric bass guitar
Isabel Rodriguez, drums
Javier Rivilla, keyboards
Sara Gomez, choirs.





English Conversation Group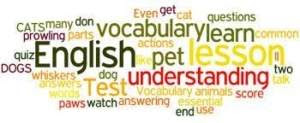 October 28, 2019 @ 8:00 pm to 9:00 pm in Ateneo de Mairena del Aljarafe
Biweekly meeting to chat in English
Coordinates: Jill Snow
This meeting is to decide if we continue, or not, during this new course.
Opening of the exhibition "A line in the water?" of the artist Pilar Toscano
October 31, 2019 @ 8:00 pm to 10:00 pm in Sala Paco Cuadrado (Bar Ateneo)
His suggestive and original work transports us to new spaces of reality. Born in Huelva, with an unstoppable creative flow, she takes her art to showrooms around the world, from Japan to the US, passing through Paris and of course, Spain. He won the National Fall Salon Painting Prize several times (2 gold medals) and was a representative of Spain at the Grand Prix in Paris. There is his work at UNESCO headquarters and in the Provincial Museum of Huelva, among other institutions. And today we are pleased to welcome part of your legacy here.




Wine and Cheese Tasting
November 2, 2019 @ 8:30 pm to 11:30 pm in Sala Paco Cuadrado (Bar Ateneo)
The Taberna del Ateneo is organizing a wine and cheese tasting.
Information will be expanded over the next week.
Add to calendar