Bulletin of activities of the Ateneo de Mairena
CONCERT TANGO x2 - Juan Gotán and Stella Carbone
May 31, 2019 @ 9:00 p.m. to 10:00 p.m. at Sala Rolando
Juan Gotán (Classical 6-string acoustic guitar, 7-string classical and hollow box electric)
Argentine guitarist, arranger and composer residing in Seville (Spain). He studied at the Manuel de Falla Municipal Conservatory (Bs. As.) And at the Popular Music School of Avellaneda; acquiring the knowledge of Classical Music, Jazz, Tango and Argentine Folklore. Always looking for new forms of expression to mix these styles with each other, and always keeping in mind that the link between the artist and the public is what prevails.
Stella Carbone
Argentine singer who currently resides in Seville (Spain). Music studies at the "Carlos López Bouchardo National Conservatory of Buenos Aires" and "Manuel de Falla Municipal Conservatory" (Buenos Aires). Vocal training with the teachers Héctor Mobilia, Marta Blanco (lyric), Susana Naidich, Ruth Curiel (popular), Cristina Heeren Foundation (flamenco) with the masters Rosi Navarro Villanueva (The Divi), Ana Gómez, Julián Estrada, José de la Tomasa and Manuel Romero "El Cotorro". Currently he is part of the duo "Tango x 2" with the Argentine guitarist Juan Gotán.
Manolo Torres : Transverse flute
He is a professor of medium-grade music in the specialty of transverse flute (Conservatorio Superior de Música Don Manuel Castillo). He studied two years of piano in the Music Hall of the City Council of Mairena del Aljarafe with José Burgos and Flute at the Superior Conservatory of Seville with Magdalena Martínez Marco. In the same Conservatory he attends the Maintenance of wind instruments with Philip Herman; Musical and educational seminars on the flute with Vicens Prats Paris; Perfection course of transverse flute with Joaquín Gericó Trilla. He attends the first days of improvised music, given by Aquiles del Campo, Manuel Soldán, Melker Isaksson, Ángeles Gómez and Casi Rivas; to the Creative Music Workshop Jazz Rock (Cultural Promotion Service, University of Seville); to the Jazz and Flamenco Seminar, given by Jorge Pardo, Diego Urcola, Carles Benavent, Dave Holland and Melker Isaksson (Central Theater of Seville).



Tribute to Paco Cuadrado

June 1, 2019 @ 12:00 am to 12:30 pm at City Expo

Act of Tribute to Square Paco that the City Council of Mairena del Aljarafe will carry out next Saturday, June 1 at 12 h. on the Ciudad Expo Boulevard. You will discover the plaque and the bank that the city of Mairena, of which he was an Adoptive Son, will place in his memory.




Talk "The rise of Fascism and Vox"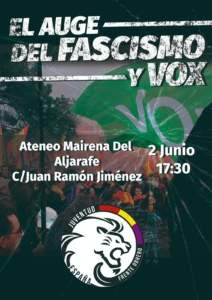 June 2, 2019 @ 5:30 pm to 7:00 pm at Sala Rolando
The talk will focus on fascism, using as main resources the works of authors such as Dimitrov, who speak in a very concise way about fascism. We will apply this theory to our present, with the most current example of the rise of fascism, Vox, but not only that, but all the contemporary references that can be associated today with fascism or with the ascension of this to power . The main argument of the talk is the growth process of fascism until it reaches a limit where it reaches its climax.
Monthly Meeting Photo Group THEME OF THE MONTH "LA ESPERA"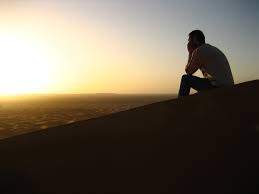 June 3, 2019 @ 7:00 pm to 10:00 pm at Sala Paco Cuadrado (Ateneo Bar)

Hello everyone,
We meet again to see the works of this month, with the theme of "LA EXPERA".
Before the appointment, we will have an approximation time to the LIGHTROOM editing program.
We wait for you
Presentation of the book and concert "The Guy of Godi"
June 3, 2019 @ 8:00 p.m. to 9:00 p.m. at Sala Rolando
COPA_FILO. Challenges of feminism
June 5, 2019 @ 8:15 p.m. to 10:15 p.m. at Athenaeum Rolando Room
We live in a time in which the word feminism has jumped in a particularly prominent and sometimes even virulent to the social and political arena. It is used by social and political actors of very varied ideology and it is probable that the abuse of the term has distorted its content. What is feminism? Is there a feminism or are there many feminisms? Although, as the historian Joan Scott stated already in 1985, any attempt to give a definition of a concept or word must be flexible, because words have a history and can transform their meaning, it is convenient to reflect on feminism as a project of social transformation .
Feminism is as much a set of theoretical and political analysis as it is a social movement. In the first sense, arises at the end of the sixties as a reaction to the current androcentrism in the sciences, that is, as a reaction to that theoretical and methodological bias that understood that only men were the protagonists and makers of history, culture and of society. Women, when they appeared, did so relegated to the naturalized sphere of procreation: they were mothers, wives, companions or daughters, linked to domestic tasks and care for human life. Understanding that both men and women are social subjects, that both are architects of history, supposed an authentic epistemological subversion that forced us to rethink the current models of explanation and understanding of the world and who had been its protagonists. From the beginning, these approaches emerge from the hand of and articulated with feminist movements, which questioned them in search of answers to why inequality between the sexes and solutions to situations of oppression that women lived, proposing new models corporate But what happens when a part of feminism is incorporated into institutions? Have equality policies transformed the foundations of society? What is the relationship of men and women with power today?
These and other issues can be discussed at our next gathering accompanied by: Mrs. Carmen Mozo, anthropologist and professor of Social Anthropology at the University of Seville. He is responsible, among others, for the subject "Anthropology the Genres" that is taught in the Degree in Social Anthropology. Coordinates the "Master in Anthropology: management of cultural diversity, heritage and development" of the aforementioned University.
Within the Research Group "Group for the Study of Sociocultural Identities in Andalusia (GEISA)" his research work in the field of Feminist Anthropology has been continued.
PRESENTATION BOOK OF NICOLÁS PACHECO "SO THAT IMAGINE ME".
June 6, 2019 @ 8:00 p.m. to 9:30 p.m. at Sala Rolando

"So you can imagine me" is a journey through different cities of the world that serve the author as an excuse to delve into his particular analysis of contemporary living and in which he reflects on the need to return to affection, dialogue, beauty and hope in our destiny. Nicolás Pacheco's literary game enters with similar enjoyment in the travel notebook, and the poetic prose, his short narrative pieces are an invitation to the senses where events, sensations and real characters build an urban chronicle, sometimes emotional, other almost journalistic, about modern life. It is an intense and disparate trip to Bogotá, Berlin, Brussels, Bucharest and Buenos Aires, under the refined and shrewd gaze of the author.
Nicolás Pacheco (Seville, 1980) After studying acting in Seville, he trained as a film director between Madrid, Barcelona and Cuba. In pursuit of his own style, he develops a broad career as an author and theater director and as a short filmmaker, for which he receives numerous awards, including the RTVA Award for the Best Andalusian Creation in 2004. "Cages", his first feature film, it premiered in the SEMINCI of Valladollid and obtained thirteen nominations and four awards in the Andalusian cinema awards, ASECAN. An intermittent traveler, he writes this first book in the course of his travels between Europe and Latin America.

SNAILED
June 6, 2019 @ 9:00 pm to 11:00 pm at Ateneo de Mairena del Aljarafe
We will organize a caracolada on the terrace.
To be able to make a forecast, please sign up in a list at the counter, sending an email to: recepcion.ateneomairena@gmail. com or by calling 955600911 from 6:00 p.m. to 9:00 p.m.
CONCERT THE CROSSING

June 7, 2019 @ 9:00 pm to 10:00 pm at Municipal Theater Villa de Mairena



La Travesía is a new musical project that brings together three renowned interpreters of the Ancient Music scene in our country: the lute player Aníbal Soriano, the singer and viola César Carazo and the percussionist Álvaro Garrido, along with the versatile actress and singer Cynthia Luque, in a proposal that pretends to go beyond what is conceptualized as a habitual concert, developing for it a stage work where music, history and literature are complemented. The main objective of the group is to create proposals where the idea of the sound trip prevails not only at a musical level, but also cultural, literary, human and social around each historical period, event or relevant person chosen for the preparation of its different proposals. In this way, the La Travesía concerts, whether focused on the Renaissance, the Baroque, the border romances or on characters such as Leonardo Da Vinci, Washington Irving or Federico García Lorca, always offer the opportunity to approach in a direct and polyhedral way to the themes chosen as central to each program. Thus, La Travesía offers us a suggestive sound world full of music with history ...
Visit to Malaga Museums
June 8, 2019
The Plastic Arts group has organized a visit to two of the Museums of Malaga for Saturday, June 8.
We will go by bus or minibus, depending on the number of attendees.
First, we will visit the Saint Petersburg Museum with its exhibition "Free and decisive, Russian artists, between tradition and avant-garde". The dizzying modernization of Russian society in the early twentieth century brought with it the incorporation of women into territories previously limited to man, most notably in the field of culture.
And second the Pompidou Museum, with the exhibition A new country by Matisse. For more than sixty years, Henri Matisse produced a work that revolutionized the modern look and placed him among the most outstanding artists of the 20th century. This exhibition highlights the experimental dimension of the work and traces the journey of this fundamental artist of modernity in six chronological sequences.
Once we are close to the date, we will specify round trip times as well as price.
To attend you only have to communicate it to the email holgadomachado@gmail.com or in the list of the reception of the Athenaeum.