Garmin Approach S2 golf
Clock / computer golf GPS
The perfect balance
More than 30,000 golf courses International preinstalled
Distance in both yards and meters in areas front, back and center of the green
Distances approach and dogleg
Digital scorecard
Watches and belts of different colors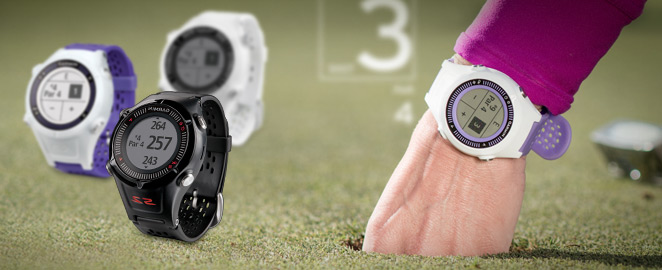 Approach S2 is a comfortable and stylish golf clock with high-sensitivity GPS receiver that reports the distance zones front, back and center of the greens accurately. The S2 has the ability to measure the distances of shots made and also includes an odometer field to measure the total distance that you walk during your round. Our model resembles the famous Approach S1, however, the S2 makes a difference thanks to the ability to display the distances already dogleg approach and its digital scorecard.


Updates fields. Fields with worldwide free upgrades fields
Approach S2 includes more than 30,000 golf courses International preinstalled. Whether you're in a field close to home, in a field in a holiday resort, the S2 knows where you are and the distance you have to go.
All fields Approach S2 include updates for life free without subscription fees. Updates added up to 4 times a year and you can access it CourseView Updater.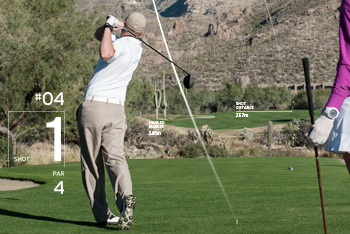 Enjoy the game without stopping
With S2 can concentrate on your game 100%. Just turn on the S2 before starting to play the golf that detects where you are and take you automatically when you hole the next. We guarantee that you get the right information from the hole where you are. Enjoy the game.
Measure distances
The high sensitivity GPS receiver shows you the distance to the front, center and back of green, plus the distances and dogleg approach, to improve the possibilities of use of the hole completely.

Also measure accurately the distance of the blows made anywhere in the field. And for those who like to walk, includes a counter that records the distance that you cross.

Digital scorecard
Approach S2 controlled easily your score throughout your round. When finished, use the included USB cable to connect the S2 to your computer and download, save or print your scorecards. Then you can track your progress and boast in front of your friends.

Stylish Design
Approach S2 is flexible, lightweight and comfortable, perfect for daily wear. It is compact, durable and waterproof (up to 10 m). The straps are available in a variety of colors to customize the look of your watch. Thanks to the automatic adjustment of date and time, alarm and lithium-ion rechargeable battery, you never lose the tee.
Physical and performance:
Dimensions of the unit (Width / Height / Depth) 4.5 x 6.9 x 1.4 cm (1.8 "x 2.7" x 0.6 ")
Screen Size (Width / Height) 2.54 cm (1.0 ")
Display resolution (W / H) 64 x 32 pixels
Type LCD monochrome
Weight 52 g with battery
Rechargeable lithium-ion battery
Battery 3 weeks (watch mode); 8 hours (GPS mode)
Classification of water resistance Yes (10 m)
GPS Yes
High-sensitivity receiver Yes
USB computer interface
Maps & Memory:
Golf preloaded Yes
Features and benefits:
No Touchscreen
Touch-targeting (touch target on display to see the distance Direct point) No
Manual pin positioning (tap and drag flag on green for yardage needed) No
Course preview (see detailed, hole-by-hole preview) No
Tracks stats (putts per round, greens & fairways hit, average distance) No
Digital scorecard Yes (Scoring options include Stroke Play single-player)
Computer scorecard review (Save and review the scores on computer) Yes
No distance PlaysLike
No suggestion Club
Big numbers do not model
No PinPointer