Garmin Approach S4 golf
Clock / computer golf GPS
A GPS golf matchless
Watch for golf GPS touchscreen with high resolution display that can be read with sunlight
Long battery life (25%) up to 10 hours in full GPS mode or 6 weeks in watch mode
It includes more than 30,000 golf courses International without subscriptions or fees
Precise distance to the front, center and back of greens in the area, in addition to distances of approach and dogleg
Tracking the detailed statistics from the device to better analyze your game.
The intelligent notification feature allows you to receive emails, text messages and alerts in your watch
The clock S4 GPS Approach Course offers spectacular touch screen. With more than 30,000 golf courses worldwide pre and free updates for life, modern S4 is lightweight, comfortable and accurate and has a high sensitivity GPS receiver. A button allows you to view specific green quick access to green and offers the possibility of placing the flag manually once you're there. In addition, the improved performance of the battery will allow you to take a tour after another enjoying a high precision golf.
Immediate, simple, precise
Compact and waterproof up to 10 m, the clock golf Approach S4 includes more than 30,000 International Golf preinstalled. Provides yards away zones front and the rear center of the greens with a touch screen supports the use of gloves. It also allows hand positions (pins), get distances to bends and trays, customizable yardage points and digital printing cards Stroke Play.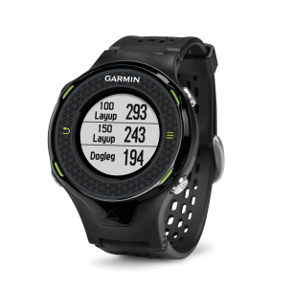 Button view specific green


The S4 has a button to view specific green that takes you to the screen view by pressing the green. Gone are the trips through the menu. View of green design and shows how real the green, even when you're behind.
Touch and move pennant
Green View shows you the actual shape and design of greens, even when you're behind. In this screen, you can use the touch screen to manually move the flag to the current location. This is especially useful when it is a par 3; you can set the distance you need and throw with ease.
Intelligent Notification
Be sure to receive SMS message, email or RSS to alert you left your smartphone to cart (or at the bottom of your bag). The S4 acts as a wireless extension of your iPhone device, displaying the information on your phone directly to your wrist. Now you can read e-mails or text messages you're expecting wireless, even if you're in the middle of a street.

Longer battery life
S4 now has a longer battery (258% more) long to enjoy the game more and more routes. You can enjoy up to 10 hours in full GPS mode and 6 weeks in watch mode before it runs lithium-ion battery.
Camps and free updates preinstalled
Maybe the S4 has the size of an ordinary sports watch, but it has more than 30,000 pre camps around the world and without additional subscriptions or fees. In addition, you can download updates when available fields and free.
Track your stats
Check your stats after the game or download and print from your computer to analyze cross your game.
Customizing distances
The Approach S4 provides distances to the front areas, the center and back of green area and dogleg distances. It also allows you to enter and store customizable yardage points, like water hazards or bunkers anywhere on the field.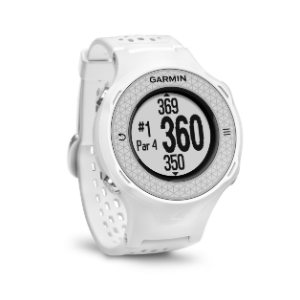 Save your scores and check the distances

The S4 has digital controls options for individual players. Scoring options include Stroke Play. Also, when you make a good throw, you can check your route with the function of the distance again.

Modern clock to bring daily

The S4 also works as a regular clock and has a counter so you can see the distances go. The tour also includes a timer so you can see how much time has brought you complete 18 holes. Available in two colors: black or white.


Physical and performance:

Dimensions of the unit (Width / Height / depth) x 6.13 x 4.6 cm 1:48
Screen Size (Width / Height) diameter 2.54 cm
Display resolution (W / H) 128 x 128 pixels
Display Type Touch screen high resolution monochrome
Weight 58.4 g
Rechargeable lithium-ion battery
Battery 6 weeks (watch mode); 10 hours (GPS mode)
Classification of water resistance Yes (10 meters)
GPS Yes
High-sensitivity receiver Yes
USB computer interface
Maps & Memory:
Maps fields Yes (worldwide)
Features and benefits:
Touchscreen Yes
Touch-targeting (touch target on display to see the distance to in point) No
Manual pin positioning (tap and drag flag on green for yardage needed) Yes
No CourseView Full Color Maps
Tracks stats (putts per round, greens & fairways hit, average distance) Yes
Digital scorecard Yes (Scoring options include Stroke Play single-player)
Computer scorecard review (Save and review the scores on computer) Yes
No distance PlaysLike
No suggestion Club
No big numbers mode
No PinPointer
Additional features
Button green view specific: yes

Notifications smart: Yes