GARMIN EDGE-820
GPS Bike
Cyclocomputer GPS for better performance

Lightweight and compact with high-resolution touch screen of 2.3 inches that works even when wet and with gloves
The function GroupTrack1 follow the trail of cyclists in your group
Advanced Performance Monitoring includes the VO2 max, control recovery segments live Strava, FTP, dynamic performance and condition of cycling avanzadas2
Integrada3 including incident detection, signaling accessories compatible with cyclists, as Varia Vision ™ and bike lights and intelligent radar rearview Varia ™
Specific Navigation for bikes Garmin Cycle Map preinstalled for turn by turn navigation

Whether your goal is to get your results faster with a distance or longer marks on how your training for a race, the device Edge 820 offers you the features you were expecting. This cyclocomputer GPS, and compact touch offers advanced performance monitoring, turn by turn navigation specific bike, our new feature GroupTrack and more.
GroupTrack function for when you separate yourself from the group

Even when you separate yourself from the large group, you do not have to feel alone. Our new feature, GroupTrack1, allows you to link the device using Garmin Connect ™ so you can keep track of your fellow cyclists and so that they can follow when you separate yourself. It's just one of the innovations we are developing to make you feel more connected when you cycling.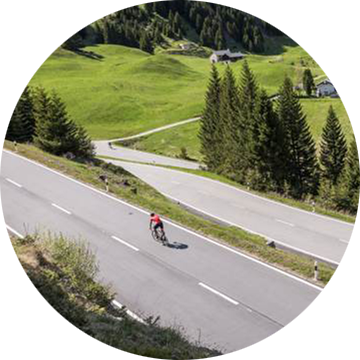 The touch screen you've been waiting

You enjoy using all the powerful features included in the compact body of the device Edge 820, but you'll love the high resolution touchscreen. The ambient light sensor automatically adjusts the brightness of the screen, so you can easily see at a glance, and has a large capacitive touch screen responsiveness even when it is wet or if used gloves.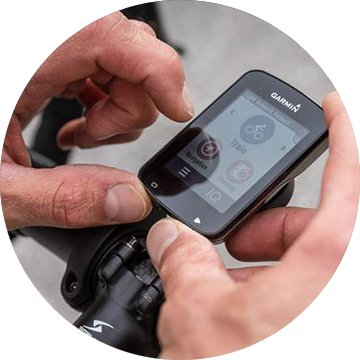 Advanced monitoring performance

Edge 820 is compatible with ANT + ® sensors, including speed, cadence and heart rate. For even more performance data, the device 820 is also compatible with ANT + power meters, including Vector ™, our unique pedal power meter for measuring the total power, balance left / right cadence. You can even record dynamic cycling to pay him more attention to your form, as the point at which power is applied to the pedal and pedal along. It also integrates with Exchange mail systems ANT + ANT + and rollers.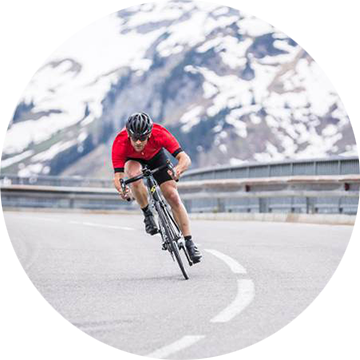 By adding a heart rate belt, you get access to a variety of physiological data. Observe your VO2 max with a recovery control, which analyzes the data and tells you how long you must wait before trying another route drive. This system of sensors connected accessories, cyclocomputer and analysis later in Garmin Connect lets you keep track of how your body tour route.
Browse bundled with Garmin Cycle Map

Let the GPS turn by turn navigation is your guide, whether you move on and off the road. Garmin Cycle Map offers tours routes and bike lanes, height data, points of interest and research directions. You can even use the routes to and from the Edge 820 to select a route suitable for cycling for you, depending on the distance you want to go, from beginning to end.
Support Series Varia to improve cyclist safety

Edge 820 is capable of detecting incidencias3 through an integrated accelerometer and sends your location to an emergency contact if you find any difficulty. To help you avoid incidences device Edge 820 also supports our wide range of Varia ™ series, including rearview radar and intelligent bike lights for an unparalleled knowledge of your surroundings while you cycling . You can see and be seen when the device Edge 820 it is linked with these bike lights or radar that detects oncoming traffic.
Customize it and connect

Customize it to your liking with data fields and custom applications available for download. Visit our shop Connect IQ to see what is available and begins to personalize your device Edge 820. Do not forget, when you leave on two wheels, the Edge 820 also will keep conectado4 in the world with smarter notifications, activity monitor, sharing social networks and loads automatic Garmin Connect, our free online community Garmin.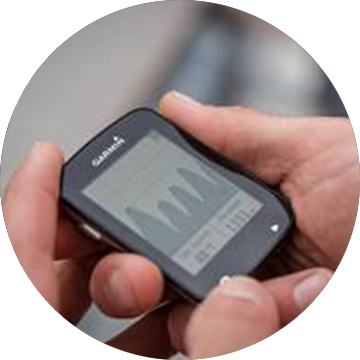 LiveTrack easier than ever

LiveTrack, and now GroupTrack allow relatives and colleagues to track your location in real time during your walks, and is now even easier to use. To enable the automatic startup, you can devote more time to your journey and less technology. Both LiveTrack as GroupTrack detect automatically when you start the tour, so do not take the phone. The automatic start is also compatible with the new Strava Beacon, which allows subscribers Strava Premium take full advantage of this incredible feature. This way, you can go biking with your family peace of mind and those which make your tours know where you are better than ever.
Wherever you are

Whether you bike to the foliage of a forest and near tall buildings, Edge 820 is compatible with GPS and GLONASS satellites to find your location quickly and accurately, you go where you go.
1 to link it with a compatible phone - GroupTrack can track up to 50 runners.
2Cuando used with heart rate monitor and sensor power.
3Al link it with a compatible phone - primarily designed for road cycling.
4Al link it with a compatible phone.